Our Junior Highflyer this week is no stranger to success, World Champion, Great Britain Champion, Connacht Champion, Riverdance Star and Primary Education student are just a few of Jordan McCormick's' accolades. Jordan talks to us about managing practice, studying, consistently placing in the top 3 of competitions and scheduling tour life with academic life while training to become a Primary School Teacher. Jordan is also an aspiring T.C.R.G with hopes of one day becoming an A.D.C.R.G.
Tell us a bit about yourself
I initially started dancing casually in the kitchen with my mother as soon as I could walk, to the annoyance of my older siblings who were diligently trying to practice their steps. When I was three, I started attending classes with Deere-Campbell, a local An Chomhdháil school in my town of Castlebar, but later moved to dance under the instruction of Paddy Lambe, Cheryl Nolan and Des Bailey in Ballina.
Here I advanced quite quickly through the ranks becoming one of the top placing dancers in my age group within several months. I went on to win the 2009 World Championships in Philadelphia and then followed in my teacher, Cheryl's, footsteps and joined Riverdance where I have been very fortunate to tour with them and perform in their summer run at the Gaiety Theatre in Dublin also at the 3 arena for the 25th anniversary celebrations.
How did you manage dancing and school?
Throughout my education I understood that if I wanted to do well in dancing and be successful in my education, I had to give enough time to both. To be quite honest I did work very hard in both aspects of my life, because I didn't think you had to just choose one. You can have both. What worked for me was being strict and wise with how I spent my time.
Towards the end of my schooling I decided to attend two classes a week instead of three and this gave me more time to study for my final exams. Along with schooling I also attended Maths and French grinds so fitting all of this in was a struggle but it meant that I had to plan each day down to the minute to ensure I could fit in education, fitness, and rest.
Another challenge I faced, regarding education and dance, occurred when I started to tour with dance shows whilst in University. At times it was tough to turn down work to stay in college but I managed to have the best of both worlds by taking a year out of my degree to focus more on dancing. This is a luxury one doesn't really get in secondary school.
Did you ever win any major titles while you were still studying for final exams?
I was fortunate enough to retain my place in the top three at the worlds for nine years during my primary/secondary/University education. If you implement the right planning and organisation into your life it is possible to succeed in both dancing and school. I also won the Great Britain Championships in 2015 while I was preparing for my leaving cert exams.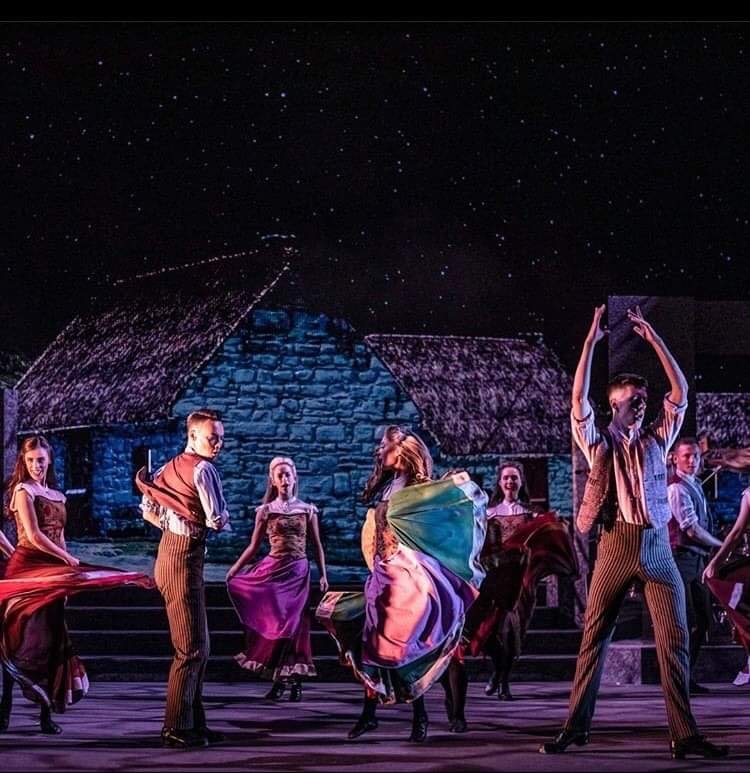 Yes, following on from my competitive retirement I went on to study Primary School teaching in Dublin City University after my Leaving Cert exams in 2016. Following on from my Leaving Cert results, I packed my bags and left Castlebar for Dublin where I am now living and studying Primary School education at Dublin City University.
Do you plan on taking your TCRG and ADCRG exam?
In the future I'm not sure what I would like to do with my career but I know I would like to tour the world and get my TCRG as I want to be part of the dancing world for as long as possible. I am very grateful for all the life lessons that I have had as a dancer and I am very passionate about passing on my experience to the next generation of Irish Dancers. I would also like to become an ADCRG and have the best seat in the house watching fabulous dancing.
Do you have any words of wisdom for dancers who wish to continue with further education but also continue their competitive careers?
If I were to give some words of advice to dancers who are struggling to maintain their dancing life and their school life I would say 'Planning is everything'. You may find it difficult now and wonder 'Why bother?' but in the future you'll find that the skill set you are currently developing will be put into use in the future as you move through the different stages of your adult life. Time management, dedication and focus will take you wherever you desire to go.