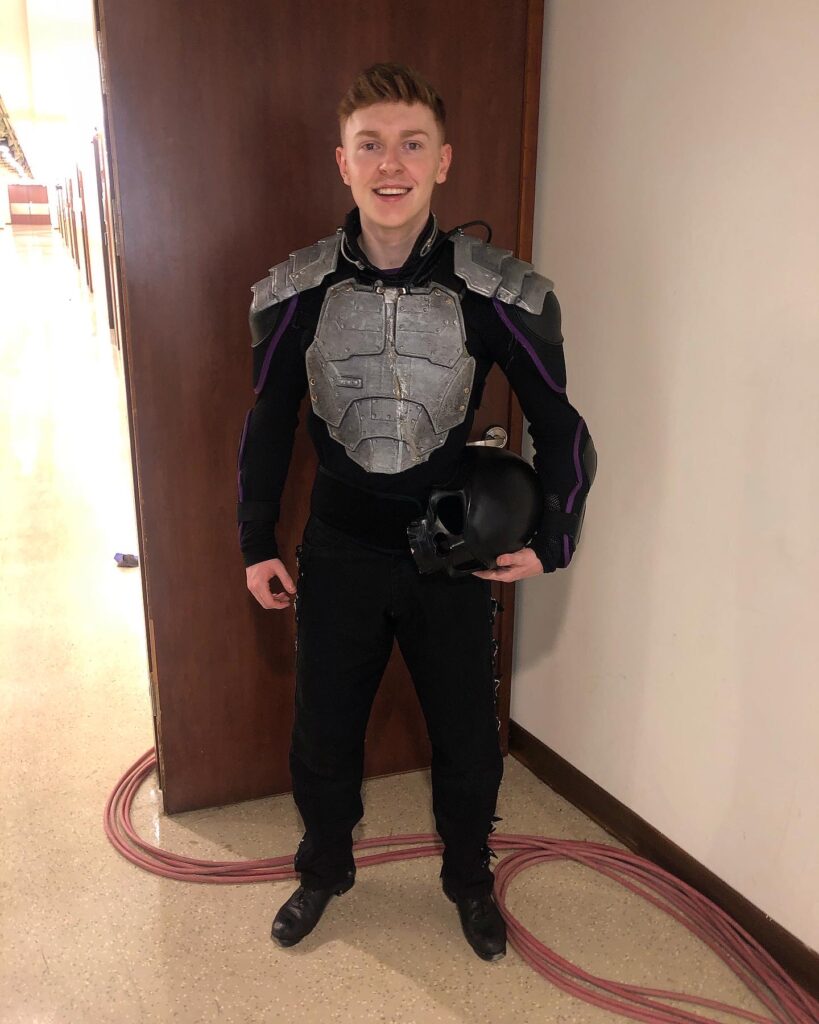 Lord of the Dance held virtual zoom auditions at the start of October for their upcoming tour in Taiwan – dubbed the impossible tour,  due to the COVID19 pandemic. Fast forward to November 2020 and 90 Irish Dancers flew to Taiwan and became the first Irish Dance Troupe to go through a full two-week hotel quarantine upon arrival in Taiwan. Following the quarantine these dancers performed 8 sell out shows in 6 days!  Here at CEIM we have interviews from 4 cast members, Callum O'Neill, Tiernagh Canning, Gareth O'Connor and Lauren Finglas who have taken the time to share their experience with us and offer a few words of wisdom for aspiring professional show dancers. A huge thanks to these dancers for their interviews and to their teachers for their help in putting them together. 
Tell us a little bit about yourself, who do you dance for, how long have you been dancing, what are your major dancing achievements?
My name is Gareth O'Connor, I am 19 years old and I live in South Armagh, Ireland. I'm currently studying towards a bachelor's degree in business management at Queen's University Belfast. I have been dancing for 12 years now and I dance for the world renowned Scoil Rince Mona Ní Rodaigh in Dundalk county Louth. Throughout my competitive career I have won several World, All Ireland, All Scotland, Great Britain, Irish National and Ulster titles as both a solo and team competitor.
Have you always wanted to be a professional dancer and was this your first experience of touring with a major production?
Growing up I always knew I wanted to tour the world with a professional dance show, and I suppose as the years went on and I began to meet people who had already or were currently living the touring life, only drove my passion towards this goal even more. I joined my first tour in December 2019 with Celtic Gold, where we toured Holland for two weeks and recently, I joined Michael Flatley's lord of the dance on their feet of flames tour to Taiwan, not something I ever thought would have been possible in the middle of a pandemic but something I certainly am grateful for and will never forget.
How did you find the two-week quarantine? Did you continue with any academic studies or training with your dancing class while you were in quarantine?
Surprisingly the two-week quarantine was not as bad as I had originally thought before I departed to Taiwan, however, it was a mental challenge which I was certainly worried about, but I knew once finished it would be worth every minute and let me say I wasn't wrong. It was an experience being confined to one room for a whole two weeks, but we were well looked after and had a good support framework set in place to ensure everyone was ok. With such technology advancements now a days, facetime really prevented me from experiencing any real loneliness as I suppose it's as good as talking to someone physically.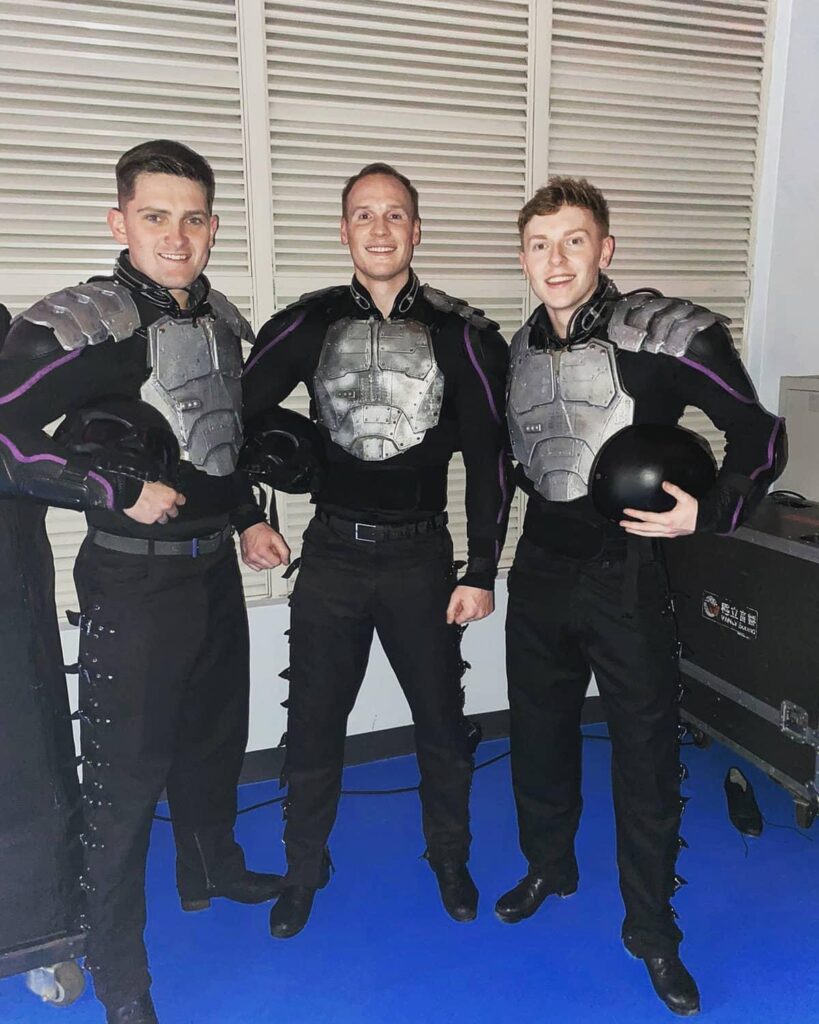 Yes, I continued studying towards my degree whilst over there but there was definitely no better time to do so now that everything is online due to covid-19 and is something that likely wouldn't have been possible pre-Covid. Having my studies to focus on in any free time I had was tough but was probably for the best because I never really had that time to think or dwell on the scenario I was in. I also joined a few dance classes in the initial days of the quarantine period which meant me getting up at 4am due to the time difference but with my days being so busy with arranged zoom sessions by LOTD I had to ensure I was recovering properly and therefore sleep was vital, so joining dance classes didn't last too long.
Tell us the main differences between training to perform in a show compared to training for the World Championships?
I done a lot of gym and dance training in the few weeks I had to prepare before jetting off to Taiwan and much of this was the same as I would have done leading up to a world championship. With regards to gym training, I continued to attend my personal trainer twice a week, and worked on building my strength, fitness and mobility all which are essential when you are either a competitive or professional dancer. I suppose the big difference would have been training the upper body, something which isn't required when training as a competitive dancer and was certainly strange trying to combine both but was enjoyable at the same time. I am fortunate to have two teachers, Dearbhla and Ciara, who are both former leads in LOTD and I must say they were honestly a massive help in my preparation for the tour and had been teaching me numbers for the show before I set off, which made everything 100 times easier once I got over there.
Tell us about the opening night of the show, were you nervous, excited, anxious or could you not wait to get out on stage?
There was certainly a huge mix of emotions that night, nerves were inevitable as I was joining the stage with one of the world's best dance shows and I was likely worried about forgetting my positions or numbers all which was still somewhat new to me. However, we did have a full-dress rehearsal, and this certainly settled me but nevertheless I couldn't wait to get on the stage and what made it even better was getting to do it all with some of my best mates. I remember just before going on for my first number and thinking to myself that this was the moment I had always waited for and what I felt in that moment was an indescribable feeling.
What are your goals/dreams for the future, do you want to return to competing at a high level or would you like to get back on tour?
With the pandemic I suppose I am like a lot of dancers my age right now and am unsure of what will come next for me as either a competitive or professional dancer, I was looking forward to dancing at the 50th world championships and especially due to the fact my teacher Mona was celebrating her 50th year of teaching, but I don't plan on making any decisions right now, I am a firm believer of everything happens for a reason and just want to see where life takes me at the minute. I certainly want to tour the world with a dance show, and I suppose one of my biggest aspirations would for some day to be lead in a show and that's something I will continue to work towards.
Do you have any words of wisdom for our younger aspiring readers who would like to follow in your footsteps and tour with a major production?
Always listen to your teachers, set yourself a goal and always give 100% because then you'll never have any regrets. Nothing is impossible and I think my experience speaks a lot for that, growing up I wasn't a champion dancer, in fact I was far from it, but I kept my eyes set on my goals and eventually it all paid off and I exceeded those goals, from placing 7th in Glasgow at the 2016 world championships to winning the following year in Dublin. This just proves that nobody should ever give up on their goals because it may seem like a long road with no end in sight, but you never know when your time will come.