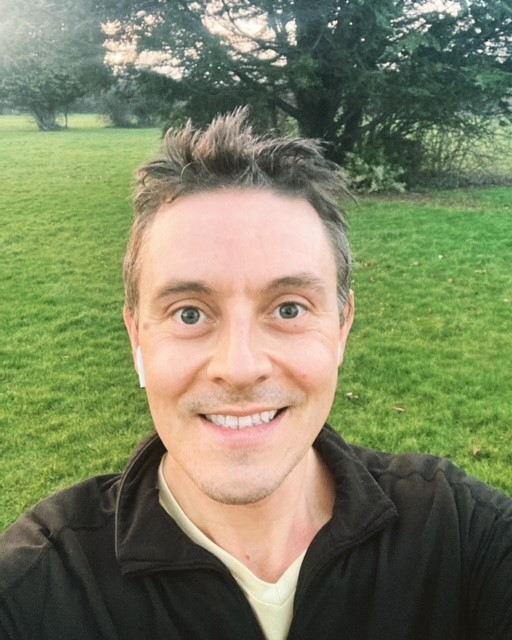 What a year it has been! Our lives changed drastically in March 2020 when the pandemic hit. For many of us Irish dancing teachers, we were operating our lives at the speed of light and if I am honest at first I welcomed a little downtime to reflect on life and ponder over home projects that were always left on the long finger because weekends were spent at feiseanna or dance classes.
It was a much needed time to slow down. As time passed and the pandemic went from bad to worse returning to our jobs and classes began to fade away further and further into the future.
With it came frustration and anxiety and whilst I was happy that myself and all my close family and friends remained healthy and COVID free the longing for a return to normality began to ring loud in my ears. And with it the apprehension and uneasiness began to grow deeper in the mind and soul. I took to the roads……. initially walking for hours and slowly building to a light jog, an intermittent walk and run, a 5km jog and then onto a 10km run. I suppose not finding time to run might have been the first deterrent to getting out on the roads in pre COVID times. But now there was no excuse as the world had sadly come to a standstill.
One of my first inspirations was the TCRG Running Club set up by LuAnn O'Rourke Boyd in New York. This is a fabulous inspirational group where Irish dance teachers share stories, running experiences, pictures and it has been a wonderful motivational and social group keeping old and new friends connected all around the world. Running is very addictive and with it came the hunger to do more; start eating more healthily, do a couple of Joe Wicks workouts at home, go for a hike on the weekends, go for a swim in the sea. Things in the past I genuinely would not have had time to do as life was crazily busy and beginning to unfortunately pass me by. I began to look at the positives that I could take from keeping fit or getting out a few days a week for a run. And honestly I have not looked back since.
I often think about all the runs I've started feeling overwhelmed or sad or otherwise in a bad mood. How many of those runs did I end in a better mood? Most of them? All of them? It is good to think about how the shift felt. As I covered the miles a cascade of feel good emotions flooded my mind, and by run's end the world seemed a little kinder, the tasks of the day a little more manageable. A runner knows before they leave the house that the run will help them feel better, and over the course of many such runs they develop a familiarity with the process of watching their own mind change. This, essentially, is mindfulness, a powerful tool for negotiating complicated mental and emotional spaces.
My goal is to continue running when life returns to some sort of normality, perhaps take in a road race or train for a half marathon. It has definitely saved me during this tough year. I encourage everyone to join the TCRG Running Club on Facebook where it is wonderful to connect with old and new friends. You will find it highly motivational. You certainly do not have to be a runner to join. There are members that enjoy getting out for a walk to clear their mind. I hope to get to go for a walk or run with many of the group at some stage in the future. And as competitive as the Irish dance community can be this is a great outlet to forget about some of that and get out and feel good. Hopefully we will all be 'running' into a feis together soon!
Go n-éirí on t-ádh leat.
Marcus.