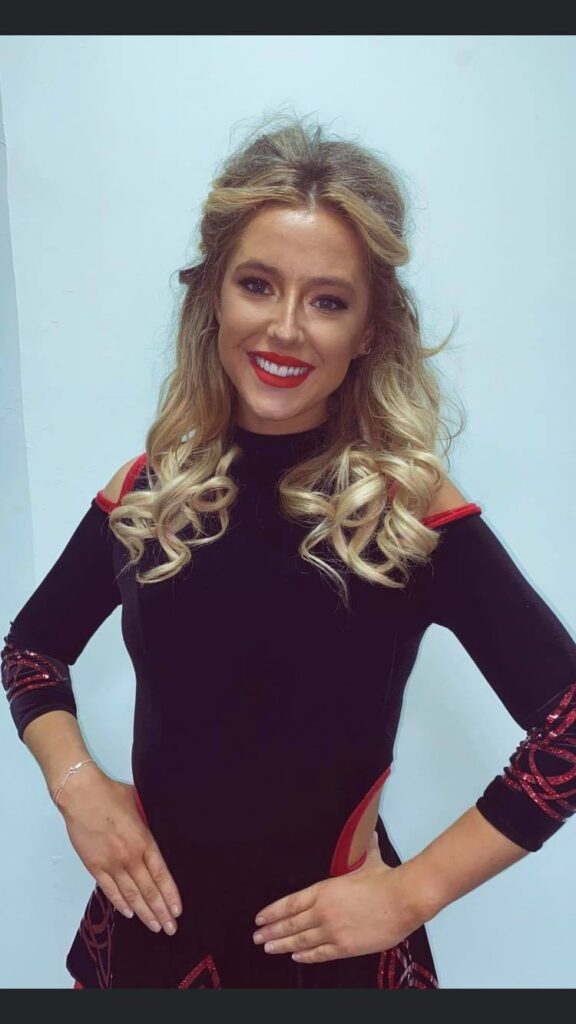 Tell us a little bit about yourself, who do you dance for, how long have you been dancing, what are your major dancing achievements?
I began dancing for the Ward-Mallinson School of Irish Dancing at the age of 4 and have remained at the school since, under the direction of my teacher, Justine Ward-Mallinson. Justine works tremendously hard to get each of us competition-ready, and it is crazy to think of how hard she has worked with me over the last 19 years to help me achieve so much. Starting out, I did not always recall at competitions, but hard work and perseverance saw my dancing abilities improve massively in my teenage years, which lead me to win multiple Oireachtas titles, Great Britain and British National titles, as well as placing top 5 at other major competitions
Have you always wanted to be a professional dancer and was this your first experience of touring with a major production?
? I remember when I was younger, we had the Riverdance video, which I would play over and over again, trying to emulate the infamous finale step. This was before I had even attended a single dance class, so yes, it has always been a dream of mine. The recent Lord of the Dance 'Impossible Tour' was the first time I had ever toured, and to be able to gain this experience, alongside so many talented dancers was surreal. I was lucky enough to be in the front line and it was amazing to be surrounded by so many champions that I have looked up to over the years. I felt so grateful to those who had given me this opportunity.
How did you find the two-week quarantine? Did you continue with any academic studies or training with your dancing class while you were in quarantine?
The invitation to audition for Lord of the Dance came as a surprise. When the message came through that I had been successful, I rang my mum crying and couldn't get the words out and she thought there was something terribly wrong. I was delighted at the thought of dancing with The World's biggest dance show, but at the same petrified at the thought of a two-week long quarantine in a hotel room, by myself, on the other side of the world. That being said, the company were fabulous at keeping us fit, rested and entertained during this time. It provided a window of opportunity to learn the steps for the show, and we also had regular yoga and fitness sessions to get us ready for opening night! The wait was worth it – the opening night was electrifying. A massive stadium filled with Taiwanese people who love Irish Dance. The applause from the crowd was like thunder. During the finale of Planet I could not believe that this was the dance that had got me to that point. This tour had been called 'impossible' but we had made it… and it was amazing! I'm fortunate enough that I have finished my studies for the time-being, as I graduated from University back in 2018, however this did mean I had to keep up to date with my full-time Marketing job, which was a challenge given the time difference.
Tell us the main differences between training to perform in a show compared to training for the World Championships?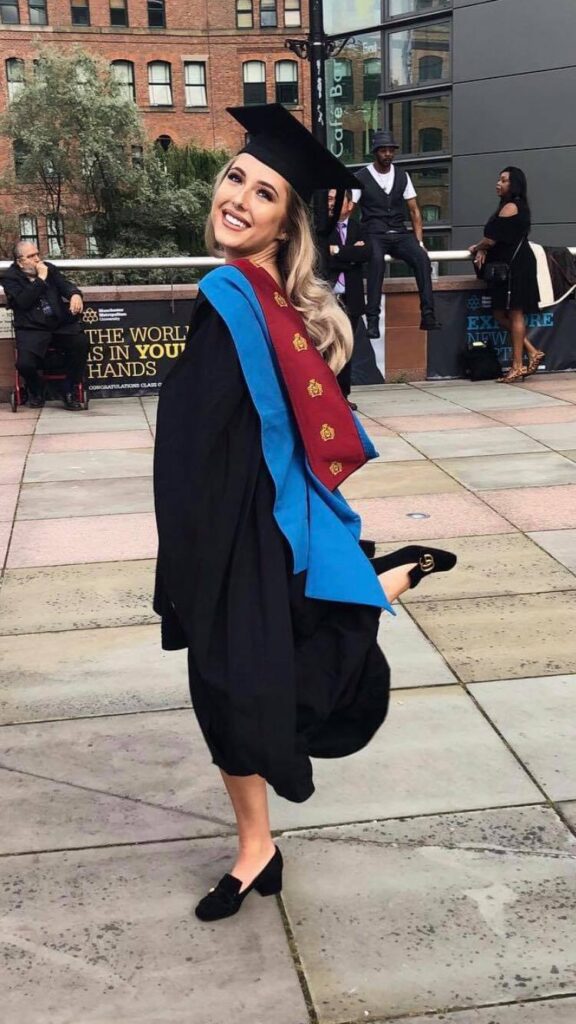 Main differences between show/world championships I think that's a tricky question, but the main difference is that you use your arms, which is really hard to get used to if you haven't done this before. In competition we smile all the time, but show dancing requires you to use your face to help tell the story. Aside from that, it's largely similar, using our dancing to captivate the audience, just as we would captivate the judges.
Tell us about the opening night of the show, were you nervous, excited, anxious or could you not wait to get out on stage?
Opening night – nervous? Opening night… wow, what a mix of emotions!! Not only was I on a stage in front of 10,000 people, on the front line of Michael Flatley's Lord of The Dance, but the show was also being livestreamed to a GLOBAL audience. With that in mind, you can see why my main focus was to just get the steps right and stay perfectly in time, so I found it difficult to take the atmosphere in. Fast forward a day or two, the nerves had diminished and I couldn't help but notice the crowd, and their electrifying roar!!
Do you have any Goals and dreams for the future?
Goals and dreams for the future Right now, my focus is to stay fit. I take each day as it comes as there is no set date that I know I will be back on a stage, but I have to be ready when that day arrives. I will undoubtedly be back to competition as I won't let Covid take my competitive spirit away from me just yet! That being said, this doesn't mean I wouldn't be able to tour as well – the two possibilities aren't mutually exclusive, despite having a multitude of responsibilities to manage. Growing up in such a competitive, demanding environment has meant I have developed excellent organisational skills which have allowed me to keep up to speed in all walks of life.
Do you have any words of wisdom for our younger aspiring readers who would like to follow in your footsteps and tour with a major production?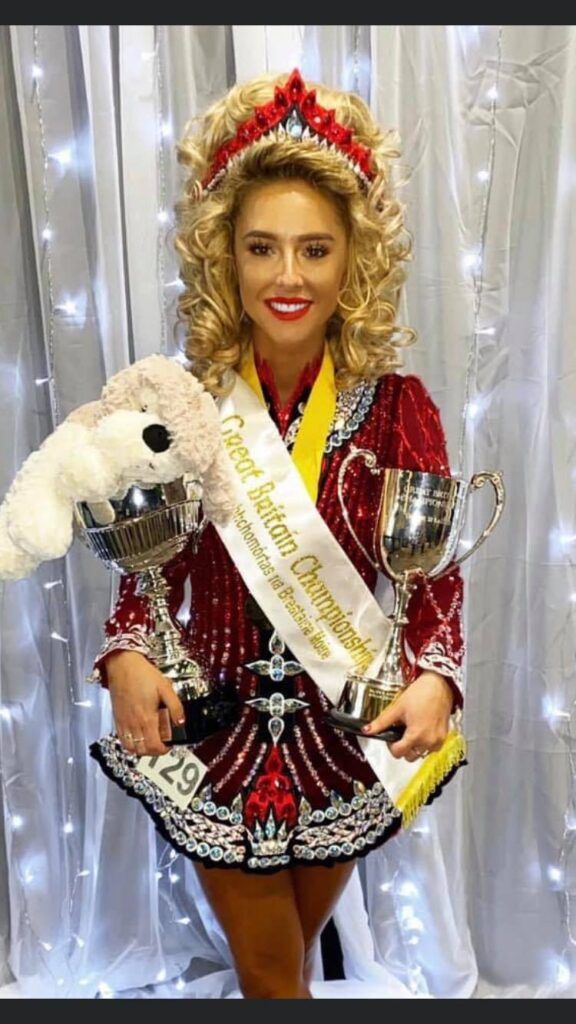 Never ever EVER give up on your dreams. In one of the school halls which we practise in, there is a sign which reads "quitters never win, and winners never quit". It has been there for as long as I can remember, and it is something that has stuck with me and is what I try to remember when the going gets tough. I often tell myself that when I am older, I don't want to have any regrets that I didn't give my all to the things that mean most to me. On top of that, I would say to always listen to those around you – your parents, dance teachers, siblings, friends. They can be harsh at times, but this is only because they care about you so much, and are truly invested in your dreams as much as you are.