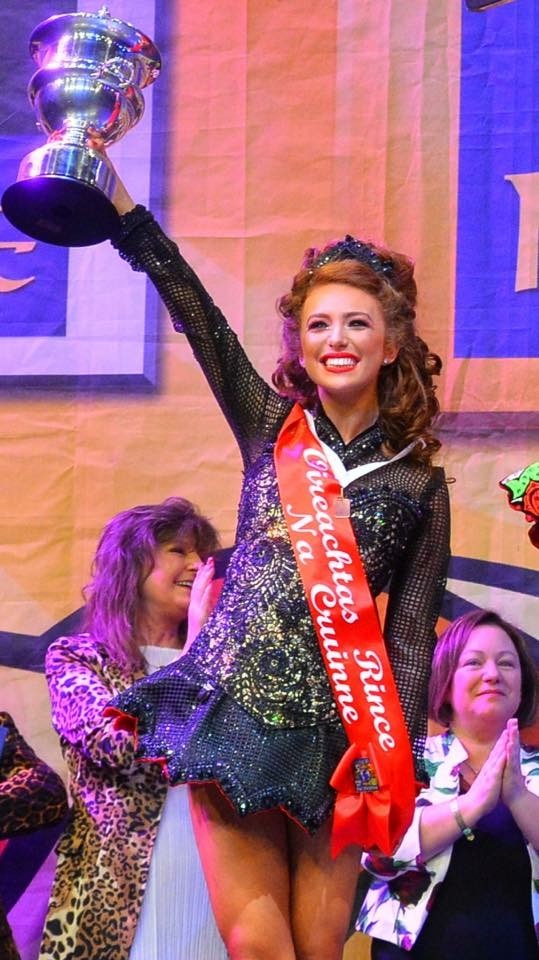 Tell us a little bit about yourself, who do you dance for, how long have you been dancing, what are your major dancing achievements?
My name is Amy-Mae Dolan, I am 23 years old from Co. Tyrone in the North of Ireland. I am a big sister with 3 younger siblings, I love to read, write, cook, bake and create videos for both Instagram (dancing) and YouTube. I began dancing very young, my mum would say I was only 22 months old but I'm not sure you could really call it dancing then.
I was enthralled with how happy dancing made me feel, how as soon as I began dancing, I felt like I was transported to a different world, I loved the music, rhythm, the energy of a dance class and most importantly I adored being on stage! That was the most exciting part to me, getting the opportunity at competitions to dance and perform on stage. I was very fortunate to win a World Championships in Glasgow in 2010. I placed second in the Worlds 6 times as well as 3 more top 4 places. I won many major titles including the North American nationals, The Great Britain's, The British Nationals and The All Scotland championships.
I danced for the amazing Carson Kennedy Academy in Belfast. The school is a big family, I developed incredible friendships and I owe so much to my dance teachers. They not only helped me on my journey to be the best dancer I can be, but they also taught me so many invaluable lessons about not giving up, the power of working hard, staying determined and disciplined, bouncing back from disappointment – creating resilience and always finding the joy and happiness in dancing.
I attended the Riverdance Summer School in July 2016. The summer school was INCREDIBLE! It was challenging, motivating, inspiring and also very, very fun! Each day I felt like I was growing and improving more and my desire to join the show was growing very rapidly. I can wholeheartedly say completing the Summer School was the BEST decision of my life! It has completely shaped my life and ultimately the person I am today. I joined the show in November 2016 and trained as a principal dancer in April 2017 for my first lead performance in June 2017.
Have you always wanted to be a professional dancer and was this your first experience of touring with a major production?
I grew up watching Professional shows, adoring them and using them as inspiration. I always dreamt of being in Riverdance but wasn't certain it was possible. When I finished school at 18, I was all set to head to University to study Medicine however I knew I owed it to myself to follow my ambitions of auditioning for Riverdance. During my time at the Riverdance Summer school my passion for the show heightened and I decided I would do whatever it took to join the show some day. My first tour with Riverdance in China in November 2016 was my first experience of touring with a major production. I am so, so glad I chased my dream. It is such an honour and privilege to dance in the show that has inspired me my entire life, I feel very blessed and grateful to be a part of one of the most extraordinary teams in the world.
How did you find the two-week quarantine? Did you continue with any academic studies or training with your dancing class while you were in quarantine?
I came home from tour on the 17th March 2020 and I must admit I found the initial quarantine very difficult, I felt lost and disappointed, I was worried about all my friends I had said goodbye to on tour and I was also anxious about how long we would be off tour for. Initially dancing made me sad as it reminded me of what I was missing but then one day everything felt ok again. I danced every day, created videos, choreographed new dances and used dancing as an escape for everything that was going on. I trained as a Reformer Pilates Instructor, created a YouTube channel and created work opportunities for myself, including motivational talks on zoom. I feel like I have matured a lot in quarantine, learnt a lot and grown as a person.
Tell us the main differences between training to perform in a show compared to training for the World Championships?
I think one of the main differences is for the World Championships you are preparing 3 dances that you only have to do their very best ONCE whereas for a tour you must prepare 7 troupe dances and 6 lead numbers to be their very best 8 times a week for 4 months or more at a time. So, the workload definitely increases, and you must do a lot of strengthening and conditioning in order to be strong enough to manage 8 shows a week, with a lot of travelling and not get injured.
There are also significant differences in how you approach perfecting the routines. For the troupe numbers we must be doing exactly the same thing at exactly the same time throughout all the dances so you must drill, drill, drill until you get this perfect. In comparison, if you are preparing a set dance for The World championships you are always trying to work out what you can do to stand out.
Then there is the time and work you must put into developing your performance, learning how to create a feeling and tell a story throughout a dance takes a lot of deep thinking and understanding of the dance as a whole, what does the music say about the character? What way should the audience feel ? How do I want to tell this story? How do I grab the audience's attention? Etc
Tell us about the opening night of the show, were you nervous, excited, anxious or could you not wait to get out on stage?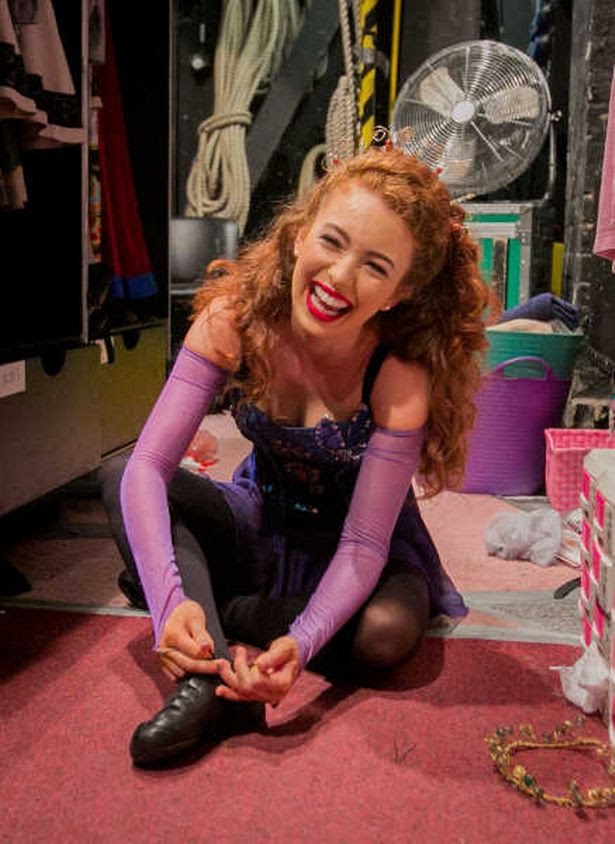 For opening night of any tour, you are always a mixture of all of these emotions. You are extremely excited to get on stage, nervous for anything you might not do well or correct but also you are bursting with pride to do what you love and get the audience on their feet. One of the last shows I done before the pandemic was the 25th Anniversary show of Riverdance in the 3 Arena exactly 25 years to the date it was first performed. The original cast including Jean Butler were in the audience and I've never experienced such a mixture of emotions. There was a lot going on, the documentary "Born to Riverdance" was being filmed which meant I had a camera following me around and the show was being filmed for cinema release. All of this really heightened my emotions. I was performing the Principal role that Jean Butler created for Jean Butler!! I remember being so busy that I felt I didn't have time to do all my preshow rituals of checking in with my mindset etc and all of a sudden it was half hour call and the nerves seemed to dwindle away and it was just absolute excitement to show everyone what I could do. I was extremely prepared for that tour and that sense of being very prepared allowed me to feel super confident and I knew I had done everything in my power to put on the best performance I possibly could.
What are your goals/dreams for the future, do you want to return to competing at a high level or would you like to get back on tour?
My current goal is to return to Riverdance when the pandemic has settled. I am already working on my dancing and fitness to ensure that when theatres are open, I can say I am fit enough to get out there and do it! I would absolutely love to return to the show, I feel as though I have only scratched the surface on how far I can take my performance. I am working on other career goals at the moment, but I am still unsure of what I would really like to do when I am finished touring.
Do you have any words of wisdom for our younger aspiring readers who would like to follow in your footsteps and tour with a major production?
I would say start working on that dream now no matter what age you are! Start practicing your performance skills, how you use your face, arms and body to create a feeling and tell a story. Practice all different faces – fierce, strong, powerful, happy, excited, dreamy; how can you use your face to tell the audience how you feel. Put on music you love and just dance using your entire body and see what happens! Find out what makes you unique as a performer and always use that to your advantage! Do not be afraid to be different, do not be afraid of your dreams! Go for it and enjoy the process of getting there!